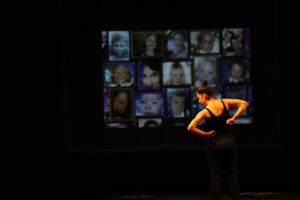 Thank you to all who have supported Bianca Falco/Labilab!!!
Read about Bianca Falco Sponsored Artist at thefield.org
To DONATE online, click on the link and follow the instructions:
Click here to Donate.
To donate by check:
• Make all checks payable to "The Field" only – there should be nothing else on the payable line.
• Write Bianca Falco  name in the memo line.
• Donors should mail checks to: Bianca Falco – 46 Rivington Street #2A, NY, NY 10002.
Bianca Falco is a sponsored artist with Performance Zone Inc (dba The Field), a not-for-profit, tax-exempt, 501(c)(3) organization serving the performing arts community. Contributions to The Field earmarked for Jen Abrams are tax-deductible to the extent allowed by law. For more information about The Field contact: The Field, 75 Maiden Lane, Suite 906 New York, NY 10038, phone: 212-691-6969 or fax: 212-255-2053 or for our national charities registration. A copy of our latest financial report may be obtained from The Field or from the Office of Attorney General, Charities Bureau, 120 Broadway, New York, NY 10271.
PAST, PRESENT AND RECURRING DONORS
Chashama.org
Anita Durst
Renata Ziliotto
Rolando Politi
Haideen Anderson
Aaron Taylor Kuffner
Radio Nuova York
Alberto Cretara
Barbara Gentile
Alberto Cristofari
Keryn Kaplan
David Stallbaumer
Mareile Paley
Amy Gage Yıldızlı
Cecilia Fontanesi
Kirk Bradley Peterkin
Sigrid Mueller
Laureen Italiano
Olivia Bonomi Todorov
Gisella Sorrentino
Gennaro Napolitano
Sarah Wolfe
2017
Thanks to chashama.org for granting "Terra dei Fuochi/Land of Fires" a residency at their space XOCO 325 West Broadway in Soho, NYC, December 7-20, 2016. Performances were held on December 15, 16, 17,18.
Special thanks for their generous donation to the Domenico Paulon Foundation*
Thanks to donors Anita Durst, David Stallbaumer, Gail Blacker, Rolando Politi, Joel Blumsack, Megan Hustad, Gerardo de Luzenberger, Donatella Quintavalle, Kristofer Dan-Bergman, Francisco Vargas and family, Gina Petrone, Shelly Phegley, Irene Stamos, Mayu Yabe-Barry, Simona Simeone, Eric Dunlap, Gayle Damiano, Daniela Nicita, Patricia Heffley, Alice Neff, j.ellman, Valentina Renna, Mareile Paley, Molly Demeulenaere, Geoffrey Kuffner, Aaron Zomback, Giulia Palladini, Lamia Akar, Tonino Miano, Randy Kato, Sarah Wolfe, Judith Canepa, Belkis Hirsch, Jasmin Meryem Zorlu, Gil Birman, Amy Shapiro, Janice Orlandi, Despina Sophia Stamos, Rachael Foggo, Michael Graetzer, Joseph Naham, Claudio Orfanelli, Leigh Smith, Gamze Ceylan, Armando Di Marco, Lara Di Marco, Ivan Orfanelli, Lo Galluccio, Cecilia Fontanesi, Barbara Gentile, John Hagendorf, Roberto Piroddi, Matteo Calciati, Jorge Torres, Kirk Bradley Peterkin.
*Domenico Paulon (1897-1996), painter, sculptor and industrial designer, devoted his life investigating the fundamental principle of nature, philosophy and art and to applying and exploring those principles rigourously in his own creative work. The Domenico Paulon Foundation was founded in September 2000 by the estate of his wife, Anna Piantin, with the mission of making his work better known to the public. The Foundation also sponsors scholarly studies, education initiatives, arts prorams and other charitable efforts relating to the Paulons' intellectual passions.